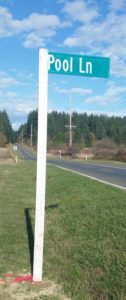 Have you received your FLIP Year in Review 2017? As you can tell it has been a busy year with lots of tangible progress. Thanks to your ongoing support FLIP has raised over $1.7 million!! We are continuing to work toward a swim center that will meet the community's needs and wants while being low-maintenance and sustainable. This will be the biggest community project Lopez has ever seen and… we can't do it without your support.
Great news!  100% of your gift will be matched by a generous donor.  Please make a donation today to improve the health, safety and recreational opportunities of tomorrow.
Have you had a good year in the market?  Increase the impact of your gift by donating appreciated stock to FLIP. You get the tax deduction and FLIP gets to keep the full value of the stock.
Please join your community in supporting the construction of a Swim Center!  A BIG thank  you to those of you who have already responded to our year end appeal, generously donating cash or stock!!  Let's Swim Local!
Contact Lisa DiGiorgio, Board member, to receive the details for donating stock.  ldigiorgio58@gmail.com or call 206-579-7654
Download: FLIP Stock Donation Form FINAL 2017
Bringing greater health, water safety and community to the people of San Juan County by building a swim center.
Friends of Lopez Island Pool is a 501(c)(3) non-profit organization.
IRS Tax Exempt ID 26-2079787
Brought to you by Lisa DiGiorgio and Carolyn McGown!